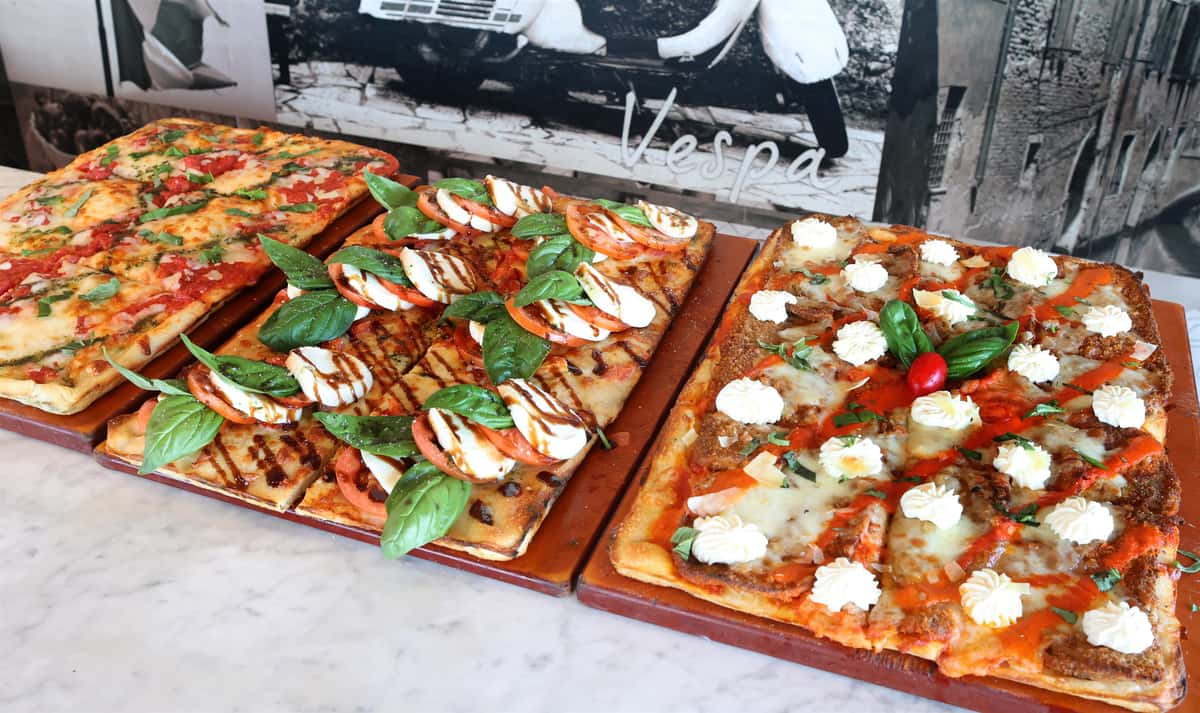 About US
Welcome to Carluccio's Coal Fired Pizza!
We are a family owned pizzeria/restaurant located at the gateway to the shore in Northfield, New Jersey. We love to make pizza! Our coal fired pizzas are baked in a coal-fired oven and are always cooked well-done, with a temperature exceeding 1000 degrees. This temperature produces a flavorful and crispy crust that is unmatched by any of our competitors. Our menu selections make eating at Carluccio's a unique dining experience.
To learn more about us, see our featured segment on the popular TV Food Network show "Diners, Drive-In's, and Dives".
Carlo and Tina welcome you to Carluccio's Coal Fired Pizza!
Buon Appetito